Newsletter
Aby orzymywać newsletter podaj swój adres e-mail.
Ostatnio dodane pliki
Harmonogram - stan na 14.03.2014 (Pobierz)
Referencje wystawione dla Agencji M Promotion przez firmę Rewars (Pobierz)
Referencje wystawione dla Agencji M Promotion przez firmę Fronton (Pobierz)

Patron medialny:

Aktualności » New Delhi - misja gospodarcza, wystawa i semiarium o perspektywach współpracy polsko-hinduskiej
2013-12-18
Zwieńczeniem działań promocyjnych realizowanych w ramach Branżowego Programu Promocji Ochrony i Renowacji Zabytków w 2013 roku była misja gospodarcza do New Delhi połączona z seminarium "Poland cares! – new technologies used by Polish companies and prospects for Polish-Indian cooperation".
Polskie firmy skorzytały z okazji nawiązania kontaktów na rokującym, perspektywicznym rynku. Indie – dzięki swojej bogatej historii oraz muzułmańskim i hinduistycznym wpływom – okazały się kierunkiem wartym odwiedzenia dla polskich przedsiębiorców.
Podczas seminarium audytorium miało okazję wysłuchać przedstawicieli polskiego sektora ochrony i renowacji zabytków, wśród których znaleźli się Marek Barański (Polscy Konserwatorzy Zabytków Barański i Partnerzy), Andrzej Jaskuła (Pracownia Archeologiczno-Konserwatorska "Natfarri"), Piotr Wroniecki (Prodigi). Słuchacze – przedstawiciele branżowych środowisk naukowych i biznesowych – poznali też perspektywy współpracy polsko-hinduskiej dzięki wystąpieniu prof. Anupy Pande z National Museum Institute w New Delhi oraz Divaya Gupty z Indian National Trust For Art and Cultural Heritage.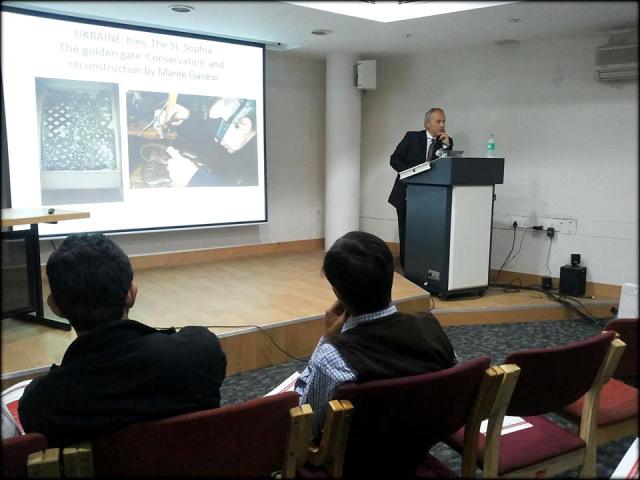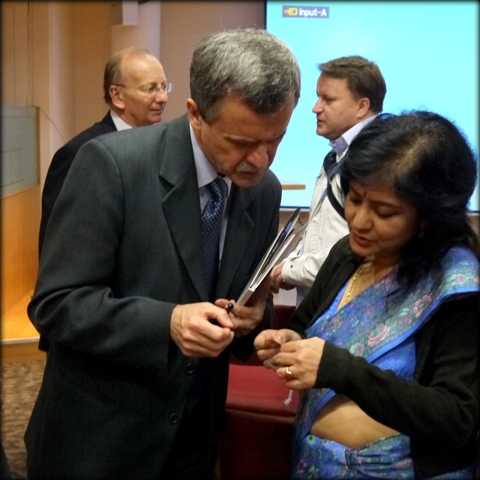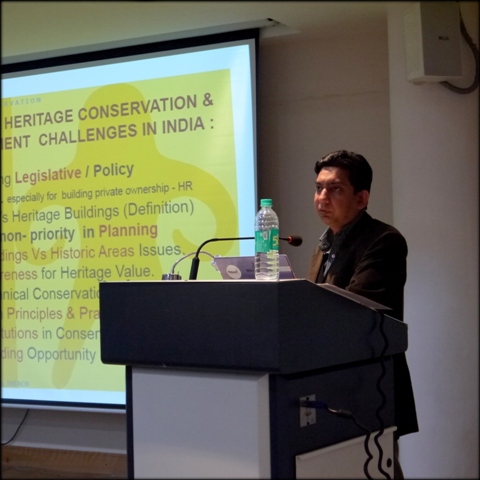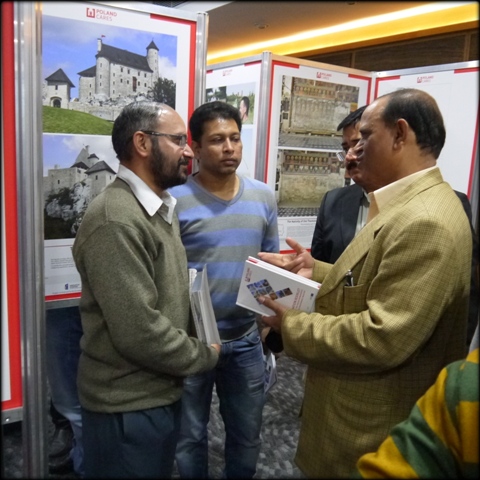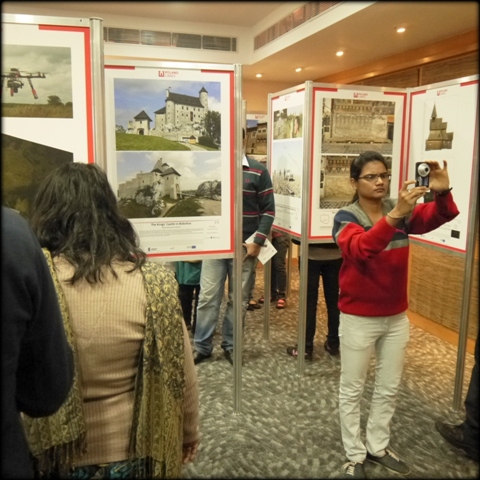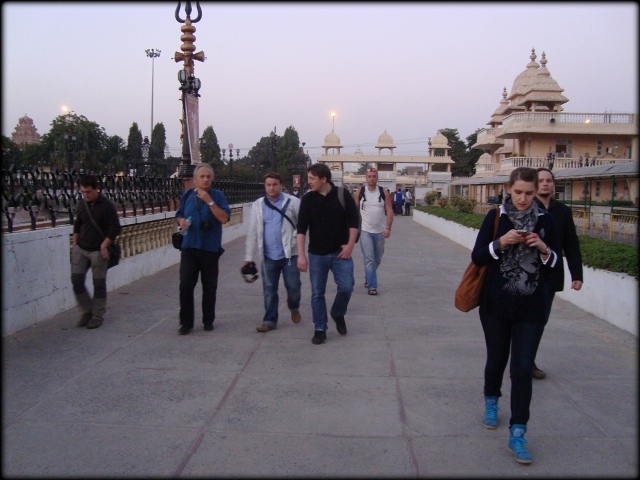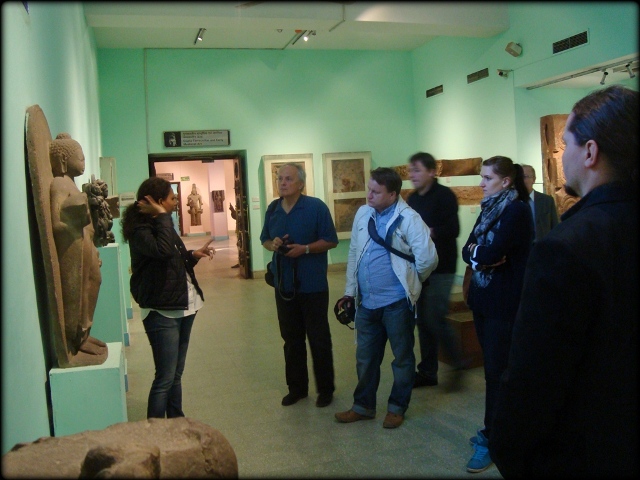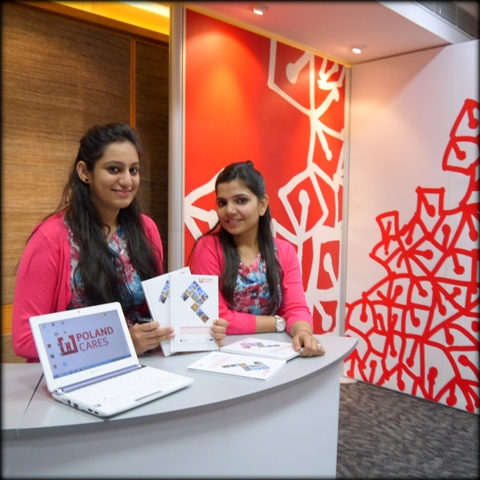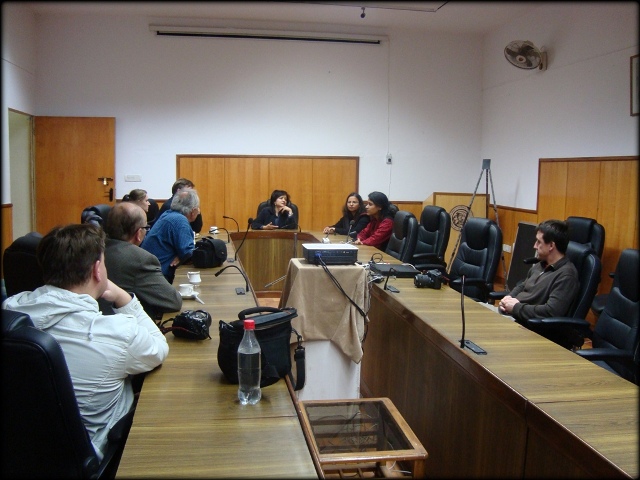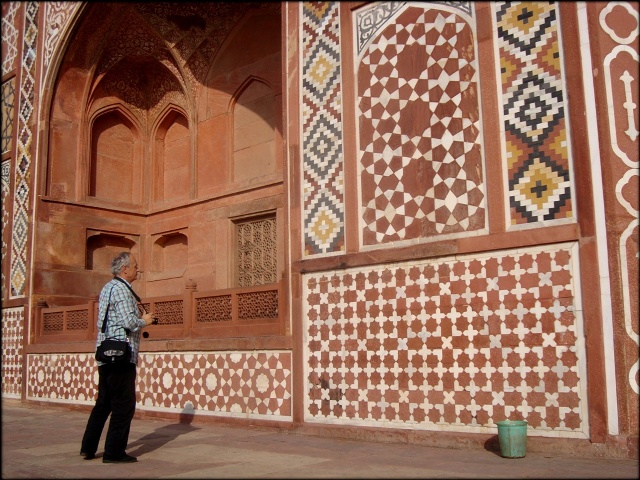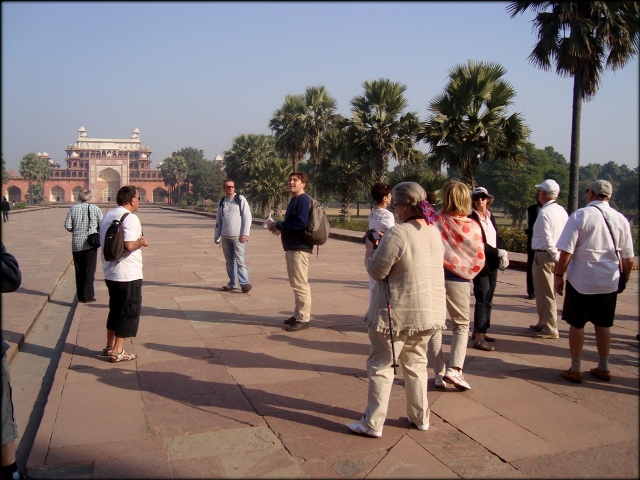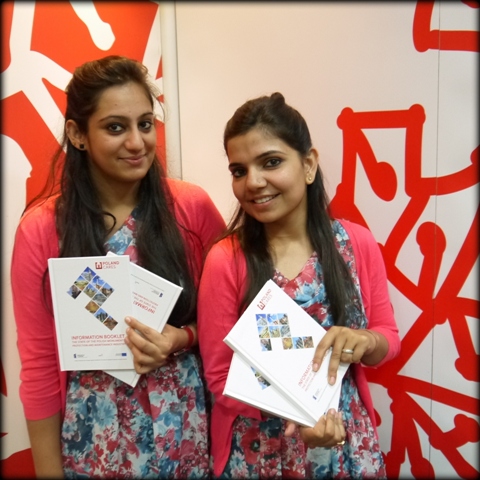 kolejna aktualność