Newsletter
Aby orzymywać newsletter podaj swój adres e-mail.
Ostatnio dodane pliki
Harmonogram - stan na 14.03.2014 (Pobierz)
Referencje wystawione dla Agencji M Promotion przez firmę Rewars (Pobierz)
Referencje wystawione dla Agencji M Promotion przez firmę Fronton (Pobierz)

Patron medialny:

Aktualności » Zapraszamy do udziału w Targach Monumento w Salzburgu
2014-01-16
Mamy przyjemność zaprosić polskich przedsiębiorców branży ochrony
i zachowania zabytków do udziału w wydarzeniu targowym Monumento 2014.
Targi odbędą się w terminie 16-18 stycznia 2014 roku w Salzburgu.
Odbywające się co dwa lata Targi Monumento to wspaniała okazja do rozszerzenia współpracę polsko-austriacką w zakresie konserwacji zabytków. Impreza odbywa się w trakcyjnej lokalizacji otoczonego górskimi szlakami Slazburga, w nowoczesnym centrum zapewniającym profesjonalne sesje networkingowe. Głównym tematem przyszłorocznej edycji będzie kamień, jego różne odmiany od naturalnego po kamień sztuczny, cegłę oraz cement romański. Omawiane będą sposoby jego przetwarzania, impregnowania, jak również restauracji.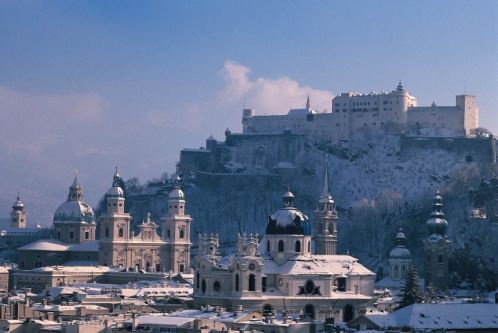 (Źródło Interia.pl www.img.interia.pl/turystyka/nimg/g/4/salzburg_zima_4773425.jpg)
Targi Monumento łączą w sobie poszanowanie dla tradycji konserwatorskich z nowoczesną myślą technologicznąm, skupiając wokół siebie prywatnych właścicieli obiektów zabytkowych, restauratorów, konserwatorów, architektów, jak również kierowników budowy. To znakomita okazja na nawiązanie efektywnych kontaktów oraz pozyskanie intratnych zleceń.
Czekamy na Państwa zgłoszenia !
kolejna aktualność